Key Fab & Machine Projects
Systems Fab & Machine has recently provided the fabrication and machining for projects in Oil & Gas, Steel Mills, Chemical, Pulp & Paper markets ranging from the Gulf Coast to Canada.
Whether structural steel, API tanks, ASME pressure vessels, pipe fabrication, mud tanks or simple platforms and handrails, Systems Fab & Machine is your "one stop shop" for all of metal fabrication needs.
With the emergence of the pelletized wood market, Systems Fab & Machine offers many custom fabrications with in-house design, detail and engineering services.
Nucor
Ryerson
Chemtura
Martin
El Dorado Chemical
WPI
Megtec
Lion Oil
Big River Steel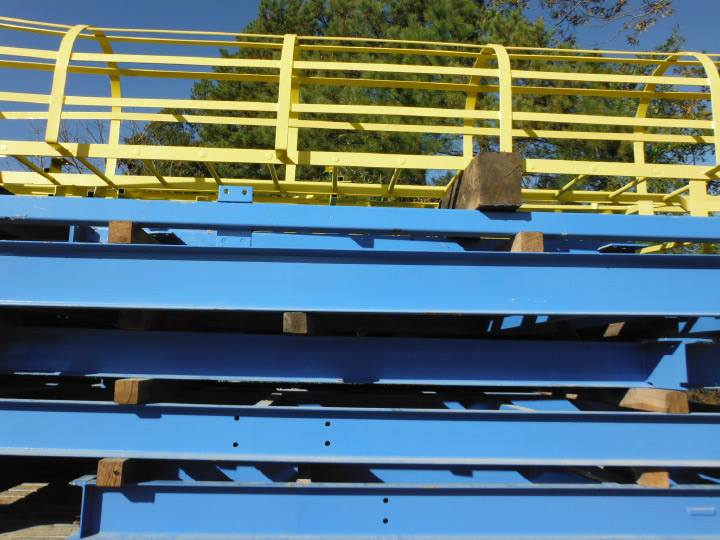 This photo is of ladders that were shipped to a Therma-Flite project in North Dakota.  Systems Fab & Machine will design and build access ladders to meet your specifications and coating requirements.
Structural Equipment Support Frames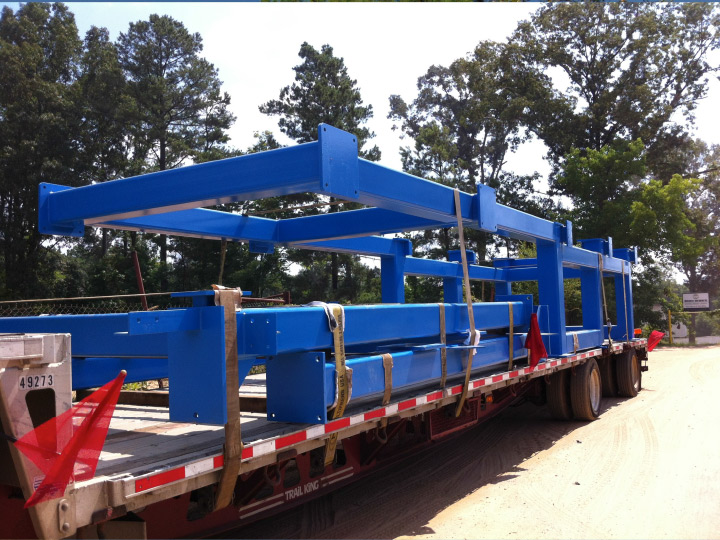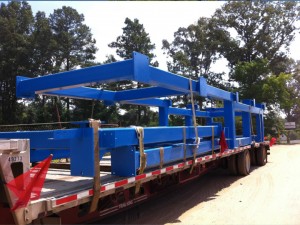 Systems Fab & Machine serves many industries including the Oil & Gas market. We've fabricated heavy structural equipment support frames to the supporting access platforms, handrails and caged ladders. Current projects range from Texas to North Dakota in the U.S. and into the interior of Canada.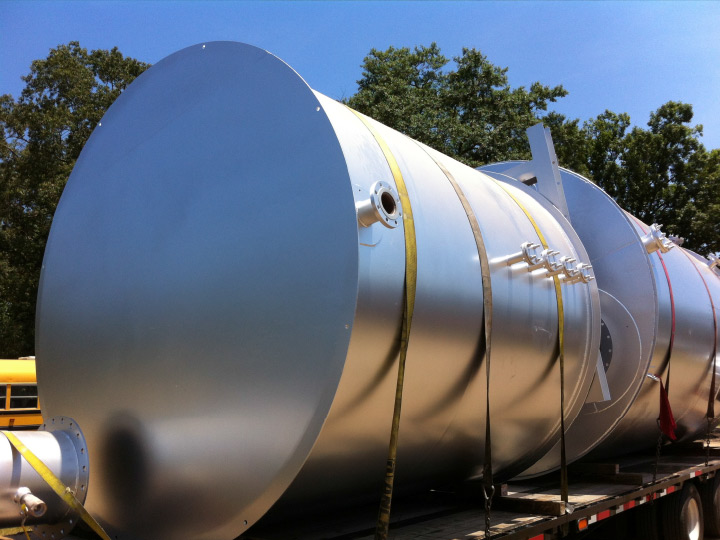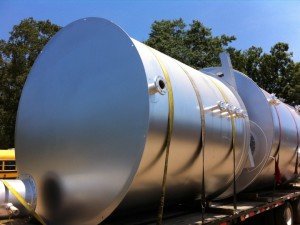 Systems Fab & Machine also provides API tank fabrication and holds ASME "U", "R" & "PP" stamps.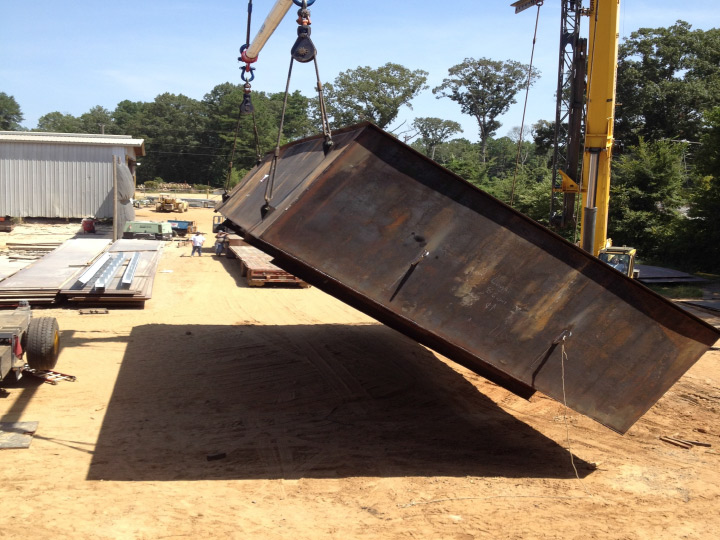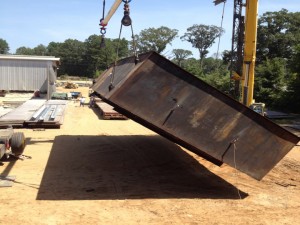 Systems Fab & Machine believes that "if you can dream it, we can build and ship it". This tank liner is built from ¾" thick AR400 abrasion resistant plate steel in one piece and shipped from our El Dorado facility to Watford, ND for drilling mud reclamation. The shipping dimensions were 22' wide, 44' long, and 8' high. Our competitors said it couldn't be done, but we did!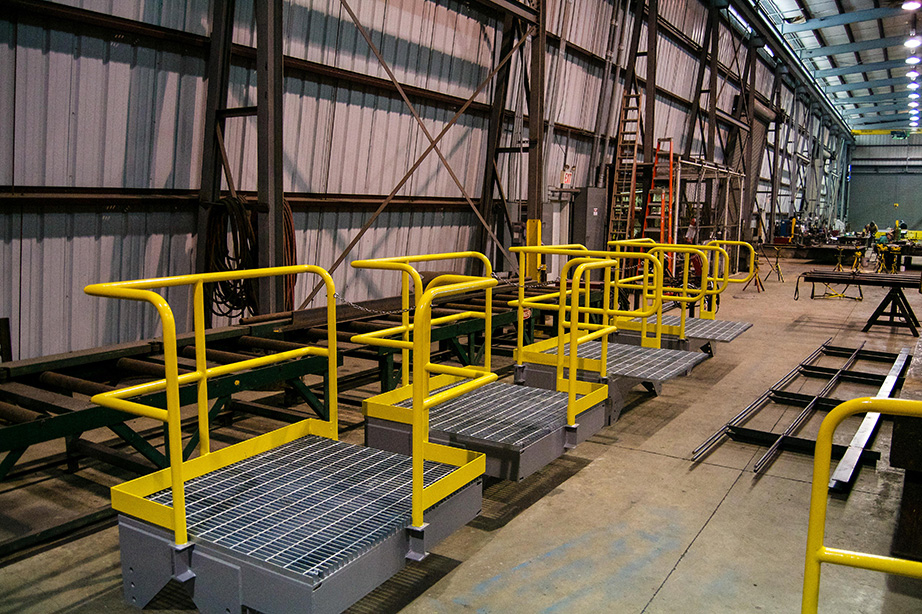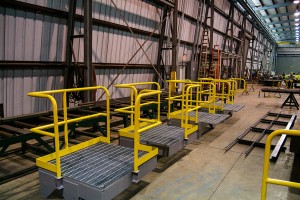 Systems Fab & Machine can do one of a kind or production runs of hundreds.  These are platforms that are built for standard "package" boiler systems with bent handrails to meet our customers specifications.  Hundreds of these are manufactured every year in our shops.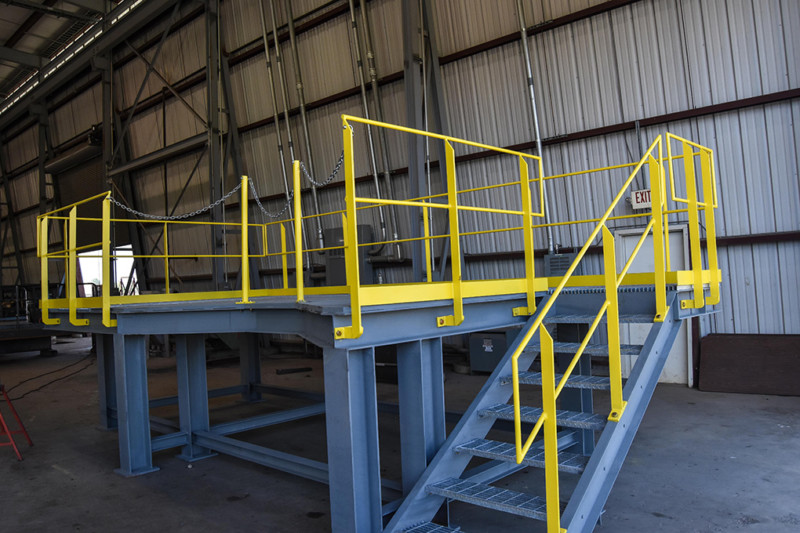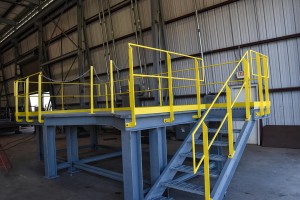 This is an example of a "One Off" platform manufacture.  We can use your drawings, or we can measure, detail, and build whatever you need for your application.